Cary-Grove Community High School
Class of 1978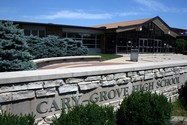 In Memory
Scott Evesque
Obituary Link: http://www.legacy.com/obituaries/nwherald/obituary.aspx?n=scott-evesque&pid=177729743&fhid=18621
Date Of Birth: July-1-1960
Date Deceased: February-11-2016
Age at Death: 55
Cause of Death:
Classmate City: MacClenny
Classmate State: FL
Classmate Country: USA
Was a Veteran: Yes Army
Survived By:

Scott found his passion of aviation early in life while attending high school and soon after in 1978 he joined the United States Army where he flew helicopters, he was the senior Battalion Standardization Instructor at the time he retired after 22 years of Active Duty. Scott met the love of his life, Celia, while being stationed in Alabama and shortly after, on January 26, 1985, they were happily married. Scott served his country proudly as a Pilot throughout the Gulf War during Operation Desert Shield and Operation Desert Storm. In 2000, Scott retired from the military and started flying airplanes commercially for Comair and later Republic Airlines. Most recently he was a Pilot for Jet Blue. Scott's first love was aviation, but he also enjoyed scuba diving, cave diving, brewing beer as a home brewer, rescuing dogs, taking care of his German Shepherds, and spoiling his nieces and nephews.